Need to stop freebies culture to get rid of rising debt on Punjab: Dr. Virk

Punjabenews: Punjab Press Club Jalandhar organized a seminar today in the context of Mr. RN Singh's death anniversary. The theme of this memorable seminar was 'Punjab Problems and Prospects'.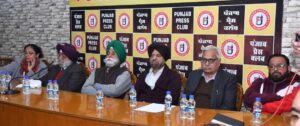 The main speaker of this seminar is Dr. Retired Principal Bikram Singh Virk. On this occasion, he discussed the financial situation of Punjab in the light of facts and figures and took a deep look at the debt burdened by the state for the last 25 years.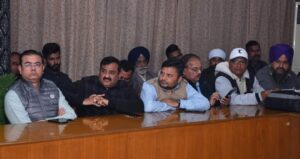 He discussed in detail how the last five governments made Punjab heavily indebted and trapped people into freebies culture with their vested interests.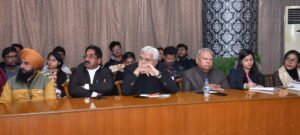 He said that Punjab is still an agricultural state but agriculture is not proving to be a profitable business due to some wrong policies. Expressing his concern, he said that to control the current situation in Punjab, the most important thing is to end the process of giving free food i.e. electricity, dal flour, water etc. These facilities should be available only for the extremely poor, no matter what category they belong to.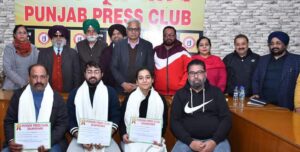 Along with this, there is a need to bring such an industry in the state, which is related to agriculture. This will also increase employment opportunities and agriculture will also become sustainable.
The exodus of youth from Punjab will also be stopped. The audience, college students and journalists present on this occasion asked him their questions, to which he also gave satisfactory answers.
On this occasion, prizes and certificates were also distributed to those who came in the first three places in the three-day photo exhibition organized by the Punjab Press Club recently.
Professor Jaswant Singh Gundam, Dr. Kamlesh Duggal, Kuldeep Singh Bedi, Sangat Ram, Bhupinder Malli, Dr. Simran and Ramesh Chandra specially participated in this seminar.
Apart from them, Punjab Press Club Senior Vice President Rajesh Thapa, Vice President Tejinder Kaur Thind, Vice President Mandeep Sharma, Vice President Pankaj Rai, Joint Secretary Rakesh Suri, Secretary Mihar Malik, Cashier Shiv Sharma, General Manager Jatinder Pal Singh, Rakesh Shantidoot, Sunil Rudra, Nikhil Sharma, Sandeep Sahi, Pal Singh Nauli, Malkit Singh Brar, Paramjit Singh, Gaurav Bassi, Surinder Kamboj, Swadesh Nanchahal, Karamveer Singh, Ramesh Gaba, Jatinder Sharma, JS Sodhi, Ramesh Bhagat, Karamveer Sandhu, Waris and other journalists also participated in the seminar.