1600 crore sanctioned for transformation of government schools, provide world-class education to children in Punjab: AAP Supremo Arvind Kejriwal

💥1.5 lakh people attended the rally to witness Education Revolution in Punjab, says CM Bhagwant Singh Mann
💥CM Bhagwant Mann and Arvind Kejriwal inaugurates first School of Eminence in Amritsar 
Amritsar News: The Aam Aadmi Party supremo Arvind Kejriwal and Chief Minister Bhagwant Singh Mann on Wednesday inaugurated first School of Eminence in Amritsar today.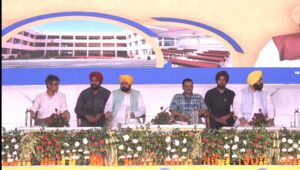 Addressing a massive rally here, the AAP Supremo Arvind Kejriwal said that the Punjab has witnessed a transformation within 1.5 years of Mann regime which they hadn't seen in 76 years.
      Castigating successive governments, Kejriwal said that nefarious leaders have plundered government funds to fill their own coffers and ignored development of schools, hospital and other basic infrastructure.
       He said that the Punjab government led CM Bhagwant Singh Mann is working hard to eliminate drug menace and corruption from the state.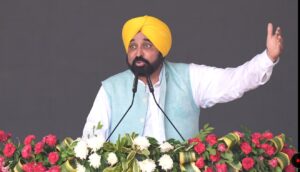 The Chief Minister Bhagwant Singh Mann said that all schools of the state will tranformed soon and schools will be provided benches, infrastructure, security guards and other facilities. He said that teachers have been sent to foreign to ensure students of government schools will get world class education.
       CM said that people have showed their trust on his government that's why over 1.5 lakh people today attended this rally to witness Education Revolution in the state, which has been missing since Independence.