Raghav Chadha gives suspension of business notice in RS over demanding stringent punishment for sacrilege

New Delhi: The winter session of Parliament is going on these days. Meanwhile, MP Raghav Chadha has raised his voice in Parliament against sacrilege.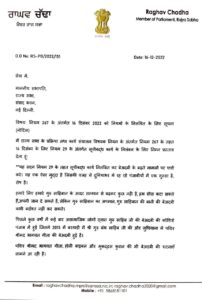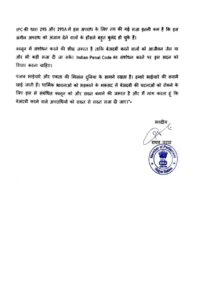 AAP leader Raghav Chadha has issued a gives notice for suspension of business in Rajya Sabha to strengthen the law to ensure stringent punishment for those who insult Guru Sahiban. "For us, there is nothing more important than respect for Guru Sahiban, we can sacrifice our life but we cannot tolerate sacrilege," he said.